Introduction
Edit
This article describes how to forge field frame rings where part of the oval shape is achieved by overlapping the ends of the ring and hammering them together. The process is thus very similar to what is used when riveting chainmail rings.
In retrospect, this process is a very good one. However, probably the best and easiest way to create the characteristic oval shape to a field frame ring is to make the ring from two halves which overlap and which are then flattened against each other like described here. This would make the oval shape more pronounced, thus giving more room for the tenons of the field frame bars. The process would work like this:
Forge the ring roughly round
Flatten (only) the ends of the ring
Overlap the ends
Flatten the ends
Weld the ends together
Cut open the ring at the opposing end
Flatten the ring partially

This should also elongate the ring, so that the (other) ends can be overlapped

Overlap the (other) ends
Flatten the (other) ends
Weld the ends together
This process should work, but it has not been tested yet.
Preparations
Edit
Before you start, you need a round horizontal ring forging template: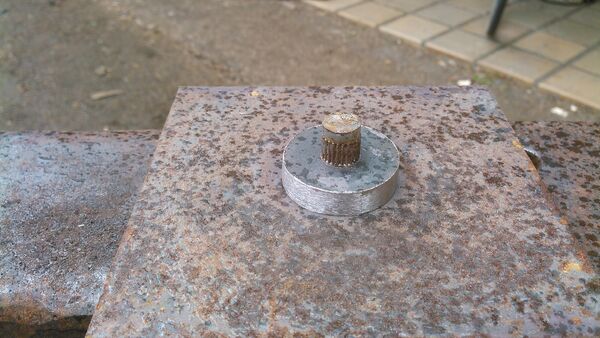 The process
Edit
Start by forging a round bar into roughly correct form: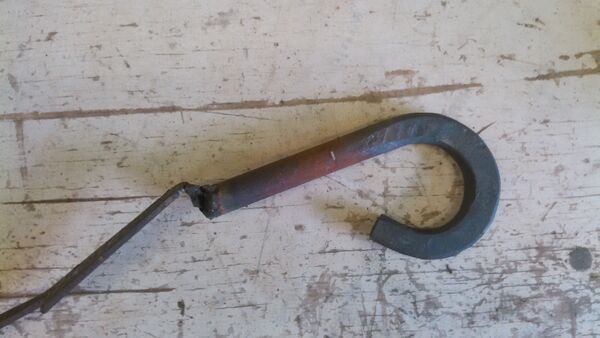 Flatten the ring slightly and forge it around the template: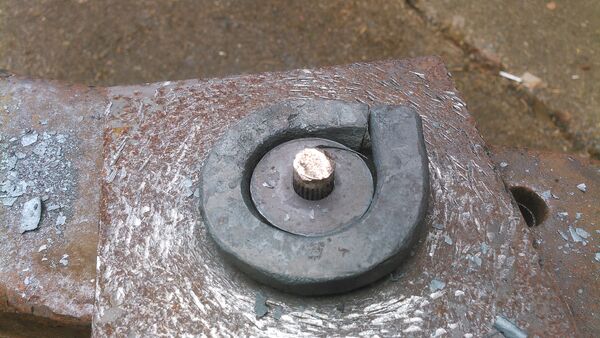 Overlap the ends: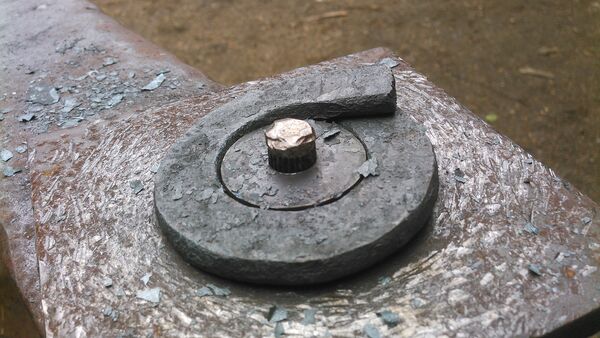 Hammer the ends together:
Reinforce the seam by welding. Then weld a small piece of steel to the opposite end to widen the ring there also:
Grind or cut the ring to correct shape and reheat in forge to get the right color: