Introduction
Edit
Making tons of wedges is an annoying task. This article describes a tool used for making wooden wedges using a circular saw.
Making a wedge-sawing helper
Edit
First, using a piece of wood to mark the slope of the wedge on a piece of plank as roughly as thick as the wedges are wide: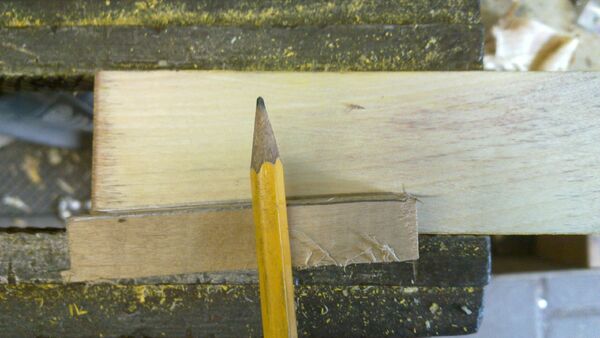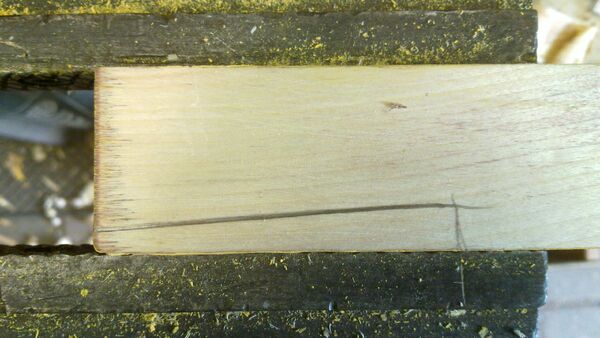 Cut away the marked area:
Ensure that the slope and size of the area that was cut away is correct, and adjust if necessary: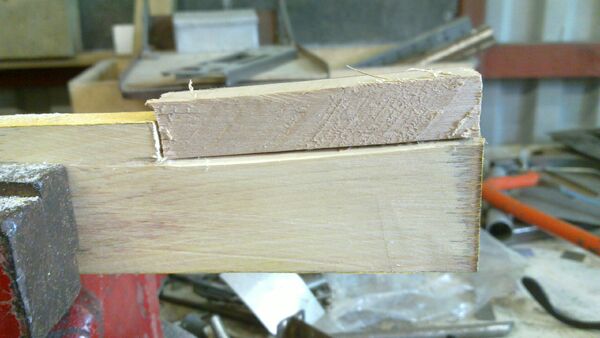 Attach a piece of plywood to the plank to prevents the circular saw from lifting the wedge up when it's being pushed against the blade: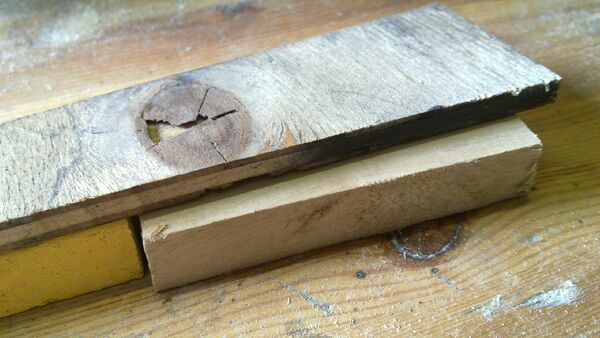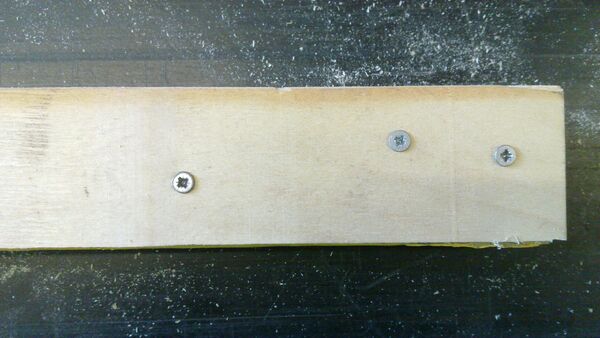 Sawing the wedges
Edit
First saw a plank into rectangular pieces of appropriate length:
Insert a piece into the wedge-sawing helper and push the whole thing through the circular saw. Use a wooden stick to prevent the cut away part of the wedge from flying into your eye. Also remember to wear eye protection, as this is fairly hazardous business:
Depending on the width of the rectangular pieces of wood, you'll end up with two sizes of wedges with the same slope: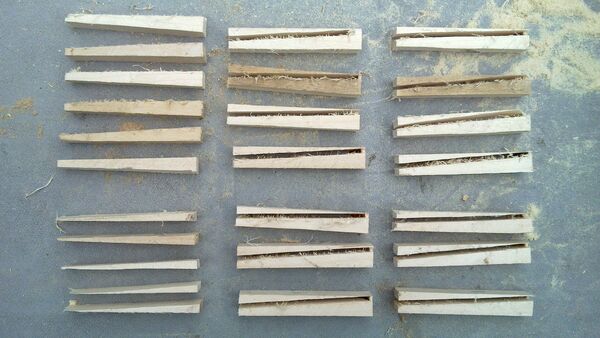 After sawing the wedges, smoothen them with a file or sandpaper, and you're done:
Ad blocker interference detected!
Wikia is a free-to-use site that makes money from advertising. We have a modified experience for viewers using ad blockers

Wikia is not accessible if you've made further modifications. Remove the custom ad blocker rule(s) and the page will load as expected.