Introduction
Edit
Planing wedges is a nasty business: it's better to saw the wedges using a circular saw. However, if you only have hand tools available, you can make wedges fairly easily with the techniques described in this article.
Making a wedge planing template
Edit
Take a piece of plywood and mark the slope of the wedge to it's side:
Saw and chisel a slot for the to-be wedges to the plywood: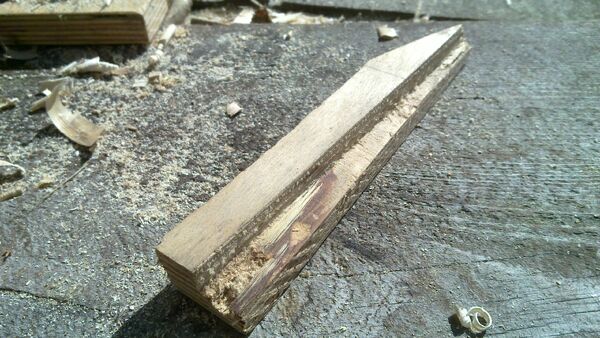 Planing wood into rectangular pieces
Edit
Split wood into small pieces:
Plane the pieces roughly rectangular in a vise: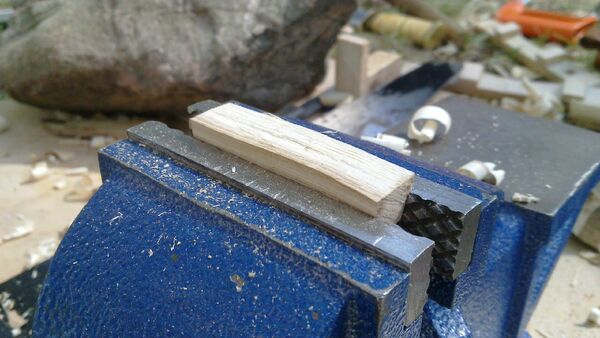 Planing the wedge-shape using the template
Edit
Place a piece into the wedge-planing template and squeeze both into the jaws of a vise:
Plane and rasp the wedge until you've almost reached the surface of the template:
File the edges of the wedges smooth:
Repeat for each wedge.
Ad blocker interference detected!
Wikia is a free-to-use site that makes money from advertising. We have a modified experience for viewers using ad blockers

Wikia is not accessible if you've made further modifications. Remove the custom ad blocker rule(s) and the page will load as expected.